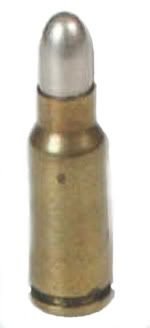 Cartridge collectors do recognize this older Swiss 7.65 X 35 cartridge which is still pretty much around but very few know what it was actually made for and why.
Colonel Furrer - at that time the new director of Waffenfabrik Bern - designed a semi-automatic rifle for these "medium-sized" cartridges which he at first named "Pistolengewehr" or pistol-rifle. WWI had learned that more shootings took place at short distances for which the GP11 was kind of over-powered.
The idea he had was making a smaller cartridge so the soldier could take more of them and a new magazine fed semi-automatic service rifle for more fire power.
In the early twenties several prototype models were made and tested and even huge lots of ammo were produced so the army took this project very serious, but at the end the fact that a third kind of small arms ammunition was needed besides the pistol and rifle cartridges made that the project was terminated.
Between Nov. 1921 and Febr. 1923 some 27.000 of these cartridges were made by MFT and in 1933 another lot of 650 cartridges was made with a slightly different powder charge.
One of the early 1921 prototypes is in the RUAG collection now, it was formerly owned by Michael am Rhyn the autor of several Swiss gun books.
The rifle has a toggle action like the Luger pistols have and it is magazine fed from the right side. The magazine is missing with this particular gun but as later models have a double row 30-round magazine it is assumed that this prototype also had the same capacity. The rear sight is the same as the K11 has.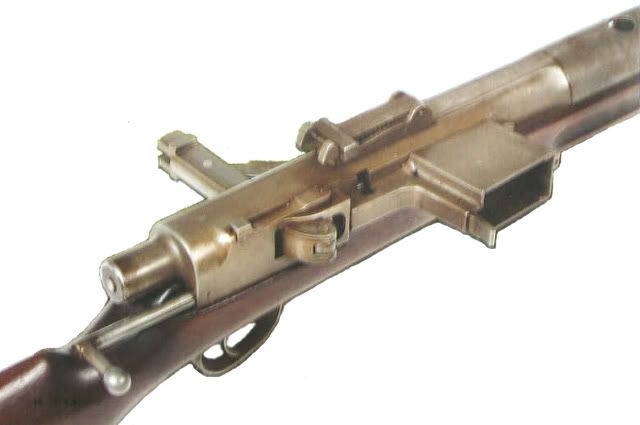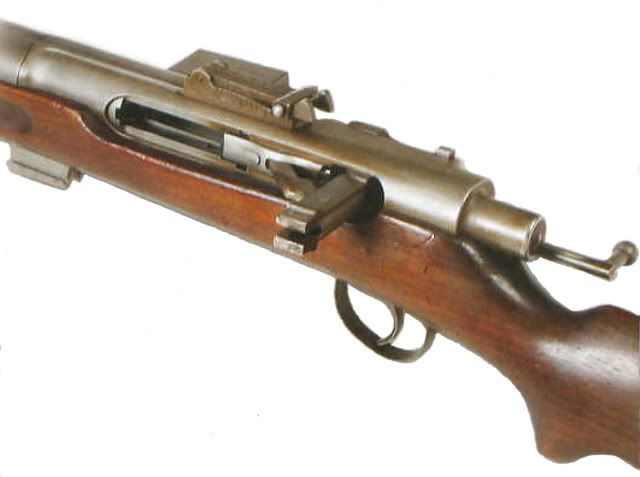 With the bolt open.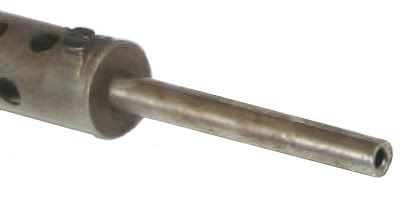 Front sight blade as with the 1911 long rifle.
The rifle above was able to fire semi auto as well as full auto and it has a facility to attach it to some kind of bi- or tri-pod.
The design was very much ahead of it's time, in 1946 these prototypes were brought up again and they resulted in the development of the later series of assault rifles for the short GP47 cartridge.
Guisan.