This Swiss camouflage pattern comes in two versions. The early version issued in the late fifties had no white in it.
These are the later issue items.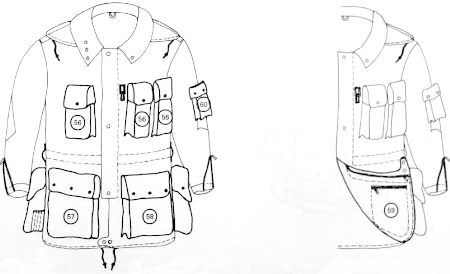 56) Magazines for Stgw 57.
57) "White" magazine (for firing riflegrenades), ABC- protectionsheet, reflecting legband.
58 ) Food, toiletpaper.
59) Armyknife, hearingprotection, private items.
60) First aid dressing.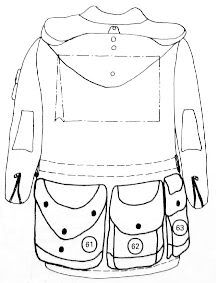 61) Gun cleaningkit, universal cleaningkit.
62) Cooking utensils.
63) Canteen with cup and cutlery, proviant pouch.
A gasmask in a carryingpouch and a flashlight (fitted to the waistbelt or chest) were carried apart.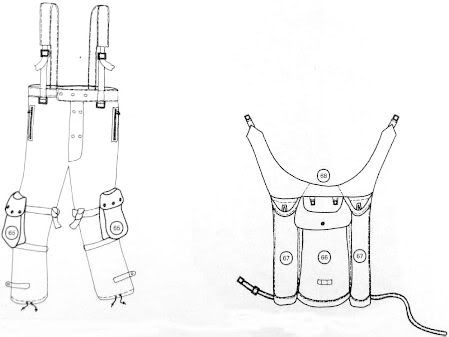 65) Stickhandgrenades / military manuals.
66) Rainprotection and winter untensils, washing in plastic bag, emergency cooker.
67) Riflegrenades.
68 ) fitted to the Combatpack; the shovel or/and pickel.
Guisan.
(Edit is a link repair)