I've been stewing this over for some time and I've come to the bitter conclusion that the only way for folks to be able to shoot their beloved MA's and MA Conversions is
A. Cartridge conversion by plugging the CF hole in a 10.4x38R cartridge, drilling a counterbored hole to accomdate a .22 blank near the rim. Make at least 20 of these to have a day at the range of it. Meh...
B. Engineer a CF conversion block for the MA to swap out with the existing one (some fitting will be required, these rifles were ALL hand finished)
Well in my spare (what there is of it, this 'project' has been over a year in percolating) time... I have created a SolidWorks Model and Overview drawing of a dimensionally accurate Center Fire Conversion Block for the Milbank Amsler rifles and Conversions.
The 'conversion kit' would consist of
A. The machined conversion block
B. A new made firing pin
C. Standard ANSI set screws and fasteners such that we do not need to recreate any 'custom' threading as may be found on the existing hardware.
I am still working on the details of the firing pin and retainer plate, and those will be available shortly...
Here is the challenge for all you machinists/gunsmiths forum members.
1. Can this be made...
A. Period (really, the originals were mostly done by hand with rudimentary machine tools and files for the final adjustments)
B. Cost Effectively (within a few hundred dollars)
2. I have thought of using 4340 steel that has been case hardened after machining for the manufacture, are there better steels to use for this application?
A question for Forum Members
1. Would this interest anyone who shoots a lot in the 'low and slow' club and how much do you think you'd be willing to pay for such a conversion kit? ( to give our machinist friends an idea of what costing to shoot for)
I am willing to share the 3D CAD and 2D drawing data with anyone who would like to give this a go.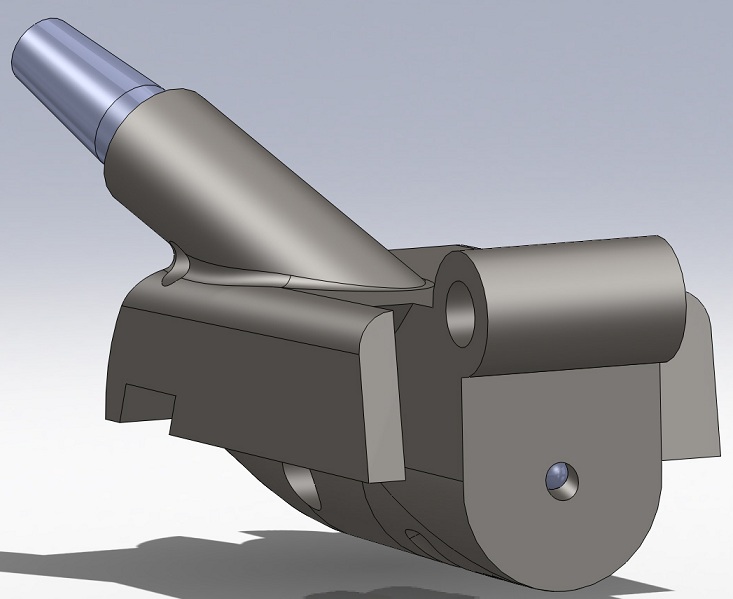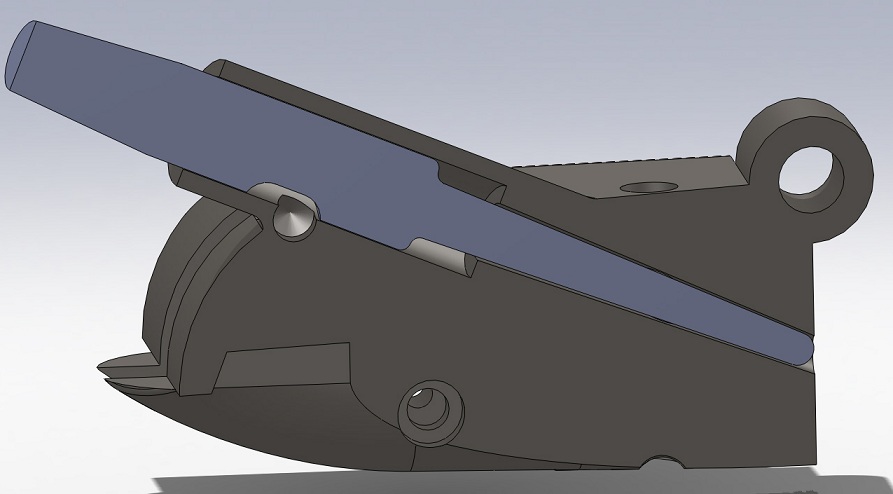 Isometric representations of the SolidWorks solid model...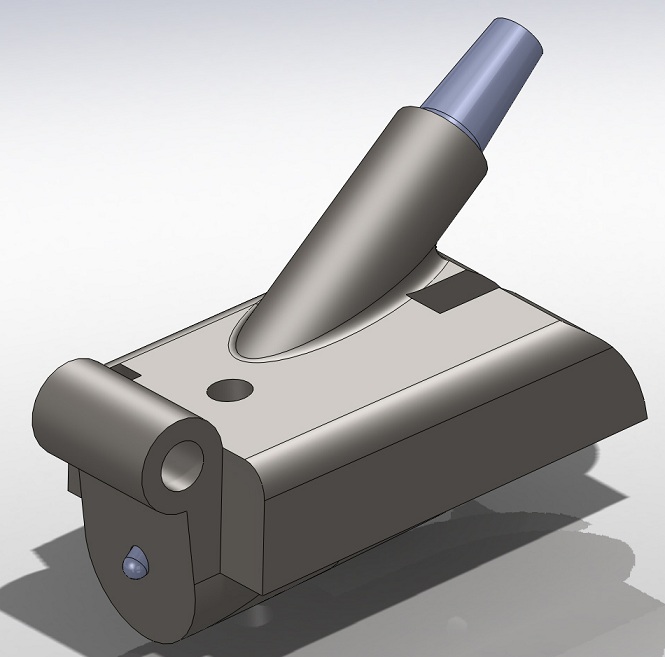 Overview and Section Drawings